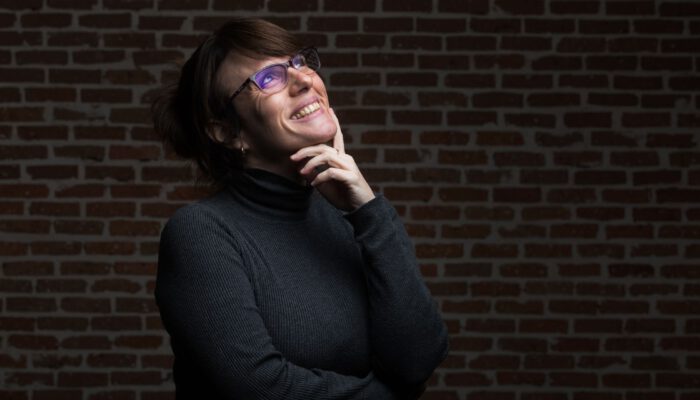 Alice Ripoll (°Rio de Janeiro) was studying to be a psychoanalyst when she took a deviant turn at the age of 21. She felt curious about the possibilities of the body and movement research, so she decided to study dance. Alice graduated from the Angel Vianna's school, an important center for dance and motor rehabilitation, and started to work as a choreographer.
Alice started directing and performed in a few pieces as well – mostly of herself. She has worked with dancers, actors and circus artists.  Her work embraces contemporary dance and urban dance styles from Brazil. Through research, the work opens space for the dancers to transform the experiences and memories that live in each one, into images. Currently she's directing two groups. Cia. REC and Cia. SUAVE.
Founded in 2009, Cia REC is a powerful group of dancers from the Favelas in Rio de Janeiro that elaborates and recreates contemporary art. Their work is on the threshold of dance and performance. It often questions the political and social situation in their home country. The experiences and memories of the dancers are used to create socially relevant performances that are not only aesthetically strong, but also leave a lasting impression on the audience.
Cia. SUAVE began with the creation of Suave, which premiered at the Panorama Festival in 2014. Having as inspiration the passinho (short step), a new style of urban dance that derived from Rio de Janeiro's funk, the show stands out for its unique energy, the quality of its performers and the refinement of the structure created by the choreographer. The second performance of the group, CRIA, premiered in 2017. Inspired by the Dancinha (little dance), a derivation from passinho dance, the performance explores a mixture of affection and sensuality through the interweaving of funk with contemporary dance.